Did someone say new Free Reads? Yes, that's right, we did! And we are so excited for November's Free Reads. This month's theme is Fantasy! Plus, check out all of November's new releases with extended excerpts.
–
Free Reads are only available to Simon Teen members! Not a Simon Teen member yet? It's free and easy to sign up! Click here to set up your account now. 
---
Full Reads
---
A skilled painter must stand up to the ancient power of the faerie courts—even as she falls in love with a faerie prince—in this gorgeous bestseller that's "an ideal pick for fans of Holly Black, Maggie Stiefvater, and Laini Taylor" (Publishers Weekly, starred review).
–
–
From the New York Times bestselling author of So This Is Ever After, a young prince must rely on a mysterious stranger to save him when he is kidnapped during his coming-of-age tour in this swoony adventure that is The Gentleman's Guide to Vice and Virtue meets Pirates of the Caribbean.
–
–
An Ember in the Ashes meets Three Dark Crowns in this lush debut fantasy novel about a girl who disguises herself as a boy to join a secret group of warriors that ride phoenixes into battle.
–
–
4. Tithe by Holly Black
Discover the dark and seductive realm of faerie in the first book of New York Times bestseller Holly Black's critically acclaimed Modern Faerie Tales series, where one girl must save herself from the sinister magic of the fey courts, and protect her heart in the process.
–
A girl travels back in time to find a mysterious book that could save her future in Lisa Maxwell's "splendid series opener" (Kirkus Reviews).
–
Available from 11/3 – 11/9
6. Alanna by Tamora Pierce
A girl disguises herself as a boy to train as a knight in this first book in Tamora Pierce's Margaret A. Edwards Award–winning young adult series—now with a new look!
–
Available from 11/10 – 11/16
7. Vespertine by Margaret Rogerson
From the New York Times bestselling author of Sorcery of Thorns and An Enchantment of Ravens comes a thrilling, "dark coming-of-age adventure" (Culturess) about a teen girl with mythic abilities who must defend her world against restless spirits of the dead.
–
Available from 11/17 – 11/23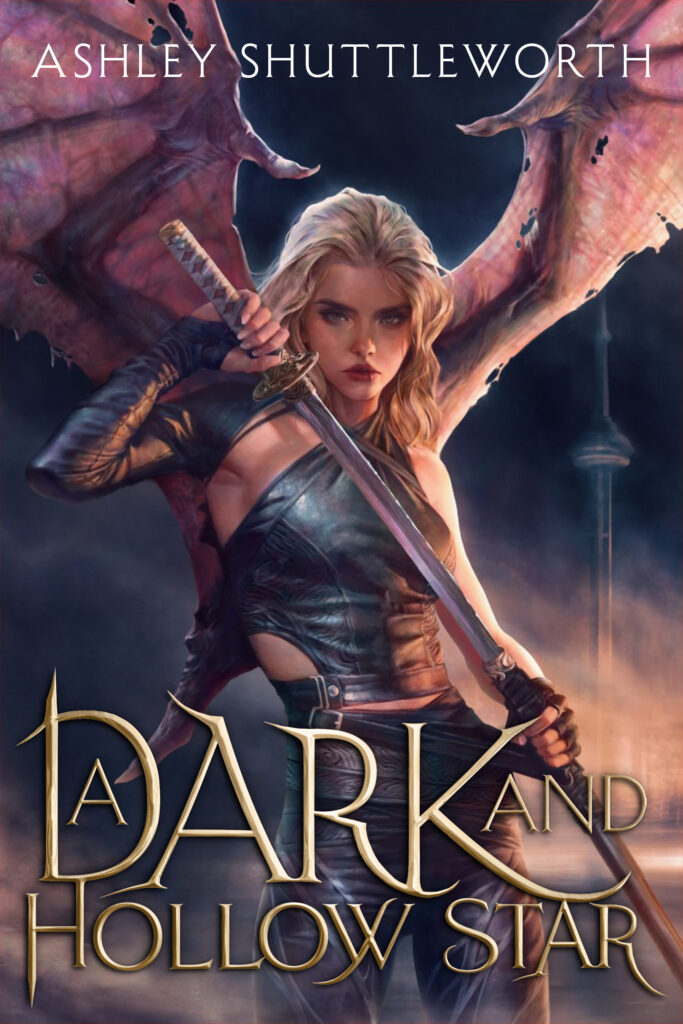 The Cruel Prince meets City of Bones in this thrilling urban fantasy set in the magical underworld of Toronto that follows a queer cast of characters racing to stop a serial killer whose crimes could expose the hidden world of faeries to humans.
–
Available from 11/25 – 11/30
From #1 New York Times and USA TODAY bestselling author Cassandra Clare comes the first novel in a brand-new trilogy where evil hides in plain sight and love cuts deeper than any blade. Chain of Gold is a Shadowhunters novel.
–
---
Extended Excerpts
---
1. Powerless by Lauren Roberts
Perfect for fans of Sarah J. Maas, this young adult fantasy follows the forbidden romance between a powerful prince and an ordinary girl as they try to survive their kingdom's grueling laws pitting them against each other.
–
–
Ninth House meets A Deadly Education in this gorgeous dark academia fantasy following a teen mage who must unravel the truth behind the secret society that may have been involved in her classmates' deaths.
–

Perfect for fans of The Last Magician and Serpent & Dove, this heart-stopping debut is an imaginative Romeo and Juliet retelling set in 1920s Shanghai, with rival gangs and a monster in the depths of the Huangpu River.
–
–

The first book in Suzanne Young's New York Times bestselling series is a "gripping tale for lovers of dystopian romance" (Kirkus Reviews) about two teens in a world where true feelings are forbidden, teen suicide is an epidemic, and the only solution is The Program—now with a freshly reimagined look.
–
–

Arlo and her friends must decide how far they're willing to go to depose a cruel ruler in this third book in the Hollow Star Saga that's The Cruel Prince meets City of Bones.
–
–

A wily young thief must use her wits to survive futuristic, alternate history Beijing in this Les Misérables–inspired young adult cyberpunk that is perfect for fans of Six of Crows and Fullmetal Alchemist.
–
–

From the New York Times bestselling author of Better Than the Movies, this swoon-worthy rom-com in the vein of She's All That and 10 Things I Hate About You follows a teen girl who unwittingly finds herself at the center of a bet while working at a waterpark.
–
–

A #1 New York Times bestseller and the first novel in a brand-new series—from bestselling author Abbi Glines—about a small Southern town filled with cute boys in pickup trucks, Friday night football games, and crazy parties that stir up some major drama.
–
–

Caraval meets Buffy the Vampire Slayer in this "beguiling" (Publishers Weekly, starred review) young adult fantasy about a girl who makes a deal with a magical secret society to enter a potentially deadly competition for the chance to avenge her mother's death.
–
–

"For readers who have just finished Naomi Novik's The Golden Enclaves and are ravenous for more dark academia" (Booklist), this "pulse-pounding" (Publishers Weekly, starred review) fantasy thriller follows six teenage wizards as they fight to make it home alive after a malfunctioning spell leaves them stranded in the wilderness.
–
–

Two rival apprentice sorcerers must team up to save their teachers and protect their own magic in this "charming and engaging" (School Library Journal) young adult romantic adventure from the author of In Deeper Waters and So This Is Ever After.
–
–
12. Bonesmith by Nicki Pau Preto

Gideon the Ninth meets the Game of Thrones White Walkers in this dark young adult fantasy about a disgraced ghost-fighting warrior who must journey into a haunted wasteland to rescue a kidnapped prince.
–
–

Eden and Josh decide to give their relationship another chance in this much anticipated sequel to the New York Times bestseller The Way I Used to Be that explores how to move forward after trauma—in life and in love.
–
–

A baker's apprentice reluctantly embarks on an adventure full of magic, new friendships, and a prince in distress in this "appealingly breezy" (Kirkus Reviews) and "deftly written" (School Library Journal, starred review) young adult fantasy that's perfect for fans of Margaret Rogerson and Gail Carson Levine.
–
–

From the #1 New York Times bestselling author of These Violent Delights and Our Violent Ends comes the second book in the captivating Foul Lady Fortune duology following an immortal assassin in 1930s Shanghai as she races to save her country and her love.
–
–
---
Extras
---
The Eid Gift is a companion short story to Love from A to Z. Adam and Zayneb —engaged but continents apart for so long— are finally in the same city!
–
–
Join Dimple and Rishi as they do an escape room in this exclusive short story from Sandhya Menon! You'll also see how Pinky and Samir met for the first time before you can read about them in 10 Things I Hate About Pinky.
–
–
Will Dimple and Rishi find their happily ever after? Find out in this funny, romantic, endlessly charming e-novella sequel to When Dimple Met Rishi!
–
–
4. The Thief by Jessica Brody and Joanne Rendell
A short story prequel to Sky Without Stars about the origins of fan-favorite character, Chatine!
–
–
A haunting short story prequel to the Mortal Coil series.
–
–
A swoonworthy short story from Wes's perspective from Better Than the Movies.
–
–
Romie Brysden is a Dreamer, the best at the prestigious Aldryn College for Lunar Magics. She knows the realm of dreams like a sea captain knows the tides. And she's gone deeper into this vast sleepscape than any Dreamer ever has. This is a prequest short story to A Curious Tides.
–
–
Set six years before the events of Foul Lady Fortune, The Priest and the Shepherd follows Orion's sister, Phoebe, and his best friend, Silas!
–
–