Simon Teen Reveals Week is here!
What, you ask, is Simon Teen Reveals Week? It's that special time of year when we show you all the shiny new covers for books coming out in just a few seasons. From October 16 – 20, we're showing you all the new covers for our Summer 2024 young adult books. So get your Goodreads shelf ready because you're going to want to add all of these books to your TBR!
---
10/16: Cover Reveals Day 1
---
A teen unexpectedly finds love during a summer vacation at a lake town in this tender romance in the spirit of The Summer I Turned Pretty—now with a beautiful new look!

Chelsea isn't looking forward to her summer at the lake. It's the first time her family has been there since her grandmother died, and she can't break out of her funk. But her summer takes a turn for the better when she meets a boy who works in the bookstore. Josh is cute, sweet, funny…and best of all, seems to like her as much as she likes him. As the days pass by in a blur of boat rides, picnics, and stolen kisses, she can't believe how lucky she is. No one has ever made her feel so special, or so beautiful.

But Chelsea knows her days with Josh are numbered. She'll be heading home at the end of the summer—and he'll be staying behind. Will this be Chelsea's summer of love? Or will it be the summer of her broken heart?
–
–
Barely Missing Everything meets American Street in this fiercely evocative, action-packed young adult thriller that looks at the darker side of light-filled Jamaica and how a tragedy and missing drug money helplessly entangles the lives of two teens who want to change their fate.

Deja is a "barrel girl"—one of the Jamaican kids who get barrels full of clothes, food, and treats shipped to them from parents who have moved to the US or Canada to make more money. Gabriel is caught up in a gang and desperate for a way out. When he meets Deja at a party, he starts looking for a way into her life and wonders if they could be a part of each other's futures.

Then, one day while out fishing, Deja spies a go-fast boat stalled out by some rocks, smeared with blood. Inside, a badly wounded man thrusts a knapsack at her, begging her to deliver it to his original destination, and to not say a word. She binds his wounds, determines to send for help, and make good on her promise…not realizing that the bag is stuffed with $500,000 American. Not realizing that the posse Gabriel is in will stop at nothing to get their hands on this bag—or that Gabriel's and her lives will intersect in ways neither ever imagined, as they both are forced to make split second choices to keep the ones they love most alive.
–
–
An anxious teen hopes that a summer of adventure and offbeat dares will keep her friend group together after graduation in this luminous coming-of-age graphic novel with the feel-good vibes of Booksmart and Morgan Matson's Since You've Been Gone.

With senior year finally behind them, Cassie and her three best friends are on their way to what's next. Like their parents, the crew has always been inseparable: there's Marcy, the artist, for whom style is self-expression and sarcasm is a love language; Aaron, the future lawyer, whose good humor balances out his competitive streak; Nico, the musician, whose flirtatiousness, obliviousness, and recent interest in a rising senior are becoming increasingly unbearable to Cassie; and of course, Cassie herself, the only one who doesn't have her future all figured out.

This summer is their last chance to make memories together in New York City before everyone but Cassie scatters across the globe for college—and she's determined to make the most of it. Her plan? They'll spend August playing the game of dares and risks they invented as kids! From adventurous to outrageous, these dares will definitely make for an unforgettable summer. Even better, Cassie is hopeful they'll help the group stay friends no matter what…because she is not ready for a future without them.
–
---
10/17: Cover Reveals Day 2
---
Now with a beautiful new look, this sweet summer romance about "the floaty happiness of first love" (BCCB) between a girl living in a beachside island town and a city boy is perfect for fans of Jenny Han and Morgan Matson.

Anna is dreading another tourist-filled summer on Dune Island that follows the same routine: beach, ice cream, friends, repeat. That is, until she locks eyes with Will, the gorgeous and sweet guy visiting from New York. Soon, her summer is filled with flirtatious fun as Anna falls head over heels in love.

But with every perfect afternoon, sweet kiss, and walk on the beach, Anna can't ignore that the days are quickly growing shorter, and Will has to leave at the end of August. Anna's never felt anything like this before, but when forever isn't even a possibility, one summer doesn't feel worth the promise of her heart breaking…
–
–
In this action-packed finale to the House of the Dead Duology, Wren and her friends put everything they know to the test as they battle the living and the undead to save their world.

Wren is still reeling from the revelation that the mother she thought was dead is actually the Corpse Queen, a ghostsmith with the terrifying power to control the undead. It was Wren's own mother who created the iron revenants—an army of near unbeatable undead soldiers. When the iron revenants attack, no one in the Dominions will have the strength to stand in their way.

Now Wren, Leo, and Julian find themselves once more in the Breach, this time on the run from Wren's father, who is determined to secure more power for himself and the House of Bone. The three are desperate to stop the upcoming war, but working together is easier said than done with Julian still furious about Wren double-crossing him. And to make matters worse, Wren is plagued by powerful new abilities that force her to reassess everything she knows about being a bonesmith.

When Wren's long-lost twin brother shows up and vows to help her destroy the well of magic that feeds the iron revenants, she must decide if trusting him is worth potentially playing right into their mother's hands.

After all, the dead might be dangerous, but it's the living who can betray you.
–
–
The Hating Game meets Alex, Approximately in this smart, chemistry-filled teen rom-com about two rival journalism students competing for the same position on their university newspaper.

Wyn is going to beat Three even if it kills her—or, preferably, him. Being freshmen staffers on the university newspaper puts them at the bottom of the pecking order—until a rare reporter spot opens up. Wyn and Three are both determined to get the position, starting a game of sabotage that pushes them to do their worst, from stealing each other's ideas to playing twisted mind games. No road is too low when it comes to winning.

As Wyn's search for the perfect story leads her to an anonymous, campus-wide dating app, she hits it off with a mystery man she thinks might be the cute RA from her dorm. But Wyn is all too familiar with being rejected because of her weight, and she's hesitant to reveal her identity, even as she grows closer with someone who might be the guy of her dreams.

When Three breaks a story that's closer to home than he or Wyn expects, the two must put aside their differences to expose the truth—and face their real feelings for each other, which threaten everything Wyn has built with her anonymous match.
–
–
---
10/18: Cover Reveals Day 3
---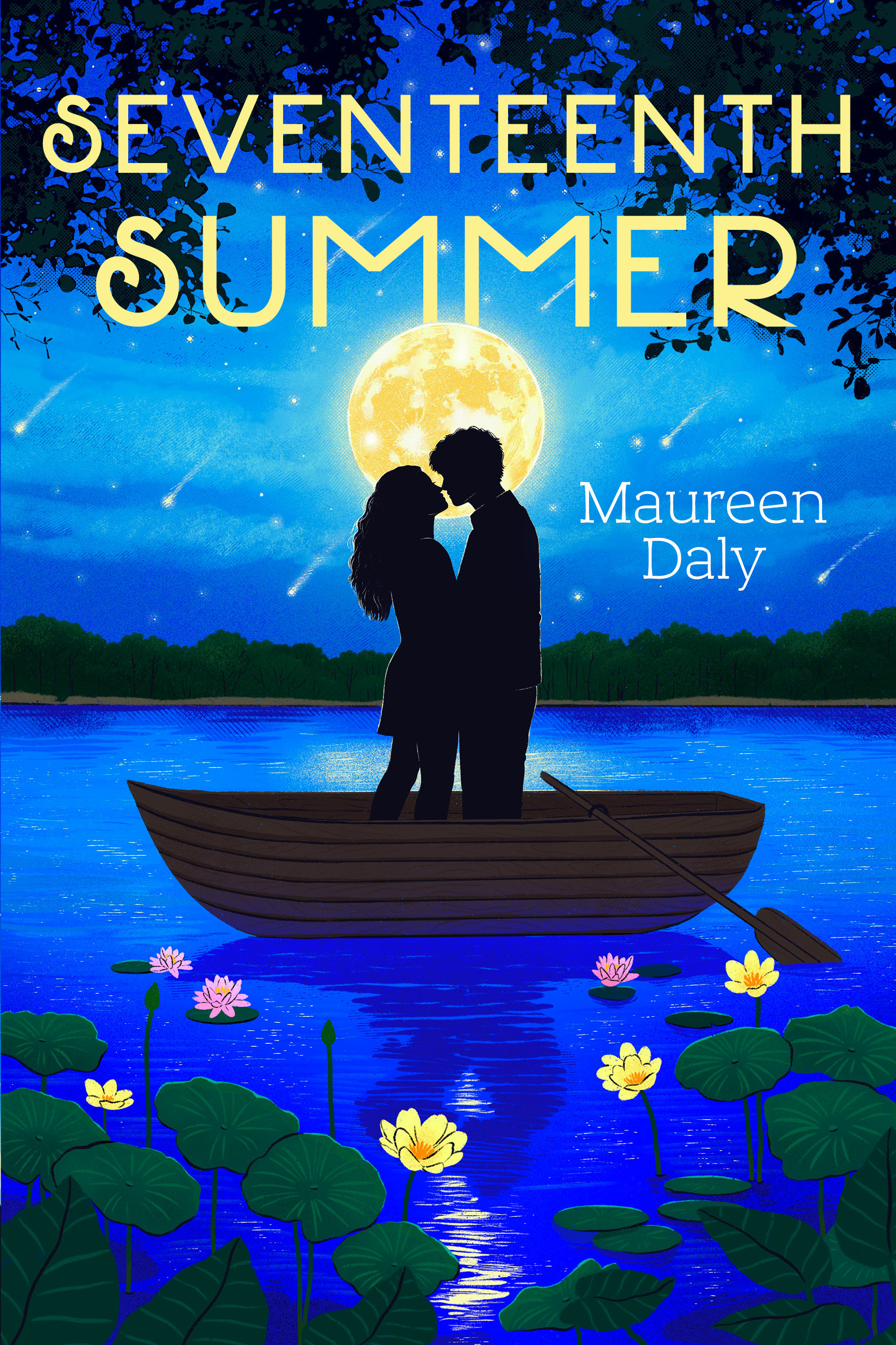 First published in the 1940s, Seventeenth Summer is considered the first young adult novel. Now with refreshed text and a brand-new look, this timeless, sweeping romance is perfect for fans of Morgan Matson and Jenny Han.

Angeline "Angie" Morrow always thought high school romances were just silly infatuations that come and go. She certainly never thought she would fall in love. But when she's asked out on her first date by the school basketball star, Jack Duluth, their connection is beyond any childish crush.

Suddenly, Angie and Jack are filling their summer with stolen moments and romantic nights. But fall is coming—Angie is going off to college in Chicago, while Jack is planning to move to Oklahoma to help with the family bakery—and they must figure out if their love is forever, or just a summer they'll never forget.
–
–
In the vein of The Haunting of Hill House, a teen returns to the mysterious house from her past to search for her missing sister and uncover the truth of Brier Hall in this atmospheric and eerie modern gothic novel.

Lia Peartree is haunted—by memories, by her past, by secrets, by the ones she left behind. Five years ago, the Peartrees fled their home—the infamous ancestral Brier Hall—and never looked back. But her oldest sister went missing that night, and there's been no sign of her since.

In the aftermath, the Peartrees are traumatized and get by however they can. Lia's remaining sister Ali says yes to any bad idea, and Lia tries so desperately to be the perfect daughter that it's tearing her apart. But as the five year anniversary of the night they left nears, Lia begins seeing her missing sister everywhere, and memories of Brier Hall won't leave her alone.

When Ali disappears with no warning except a cryptic phone call—"don't follow me when I'm gone"—Lia is sure she's gone back to Brier Hall. Lia must go home one final time and face what haunts her in an effort to find her sisters and uncover the truth of her past.
–
–
---
10/19: Cover Reveals Day 4
---
Beachfront love blossoms in this sweet, sun-drenched romance between a townie and a tourist who turns her summer plans upside down, perfect for fans of Better Than the Movies and Today Tonight Tomorrow—now with a beautiful new look!

Mandy Sullivan isn't exactly looking forward to the summer months as tourists invade her seaside hometown on the coast of Maine. Her best friend, Cynthia, has abandoned her for camp and her older brother just announced he'll be staying at college taking classes for the summer, leaving Mandy with nothing to do and no one to hang out with. Hoping to keep herself busy, Mandy takes a volunteer job at the Rocky Pointe Lighthouse.

On her very first day, Oliver Farmingham asks for a private tour. A new—and incredibly cute—face in Rocky Pointe, Oliver seems more interested in Mandy than the lighthouse and its history. Without her best friend at her side, Mandy is scrambling to act the right way and say the right things when Oliver is around. Cynthia—not Mandy—has always been the confident, flirtatious girl that everyone wanted to be around.

As Mandy and Oliver spend more time together exploring the coast, biking through the woods, and attending the local summer festivals, their budding friendship becomes much more. But with Mandy's insecurities creeping to the surface, can she open her heart to someone who will only be in town for three months?
–
–
A young technomancer teams up with a handsome thief to save her sister in this propulsive, magic-filled young adult fantasy that is perfect for fans of Gearbreakers and Iron Widow.

Adya wants nothing more than to be left alone. Content to be loyal to no one but herself in the isolated jungles of South India, she dreams only of finding her lost sister, Priya, and making enough money to take care of their family. It's too bad that her rare ability to wake electric machines—using the magic that wiped them out five centuries ago—also makes her a coveted political pawn. Everyone seems to believe that her technomancy can help them win the endless war for control over the magic's supernatural source.

These senseless power struggles mean little to Adya. But when her enemies dangle news of her sister before her, she's all too quick to leap at the chance to bring Priya home—even if it means teaming up with a rakish, disreputable thief in order to do it. With the threat of invasion looming ever larger on the horizon, Adya must reconcile the kind of person she is with the kind of person she wants to be and untangle the web of intrigue, conspiracy, and deceit that threatens to take all of India down with it.
–
–
---
10/20: Cover Reveals Day 5
---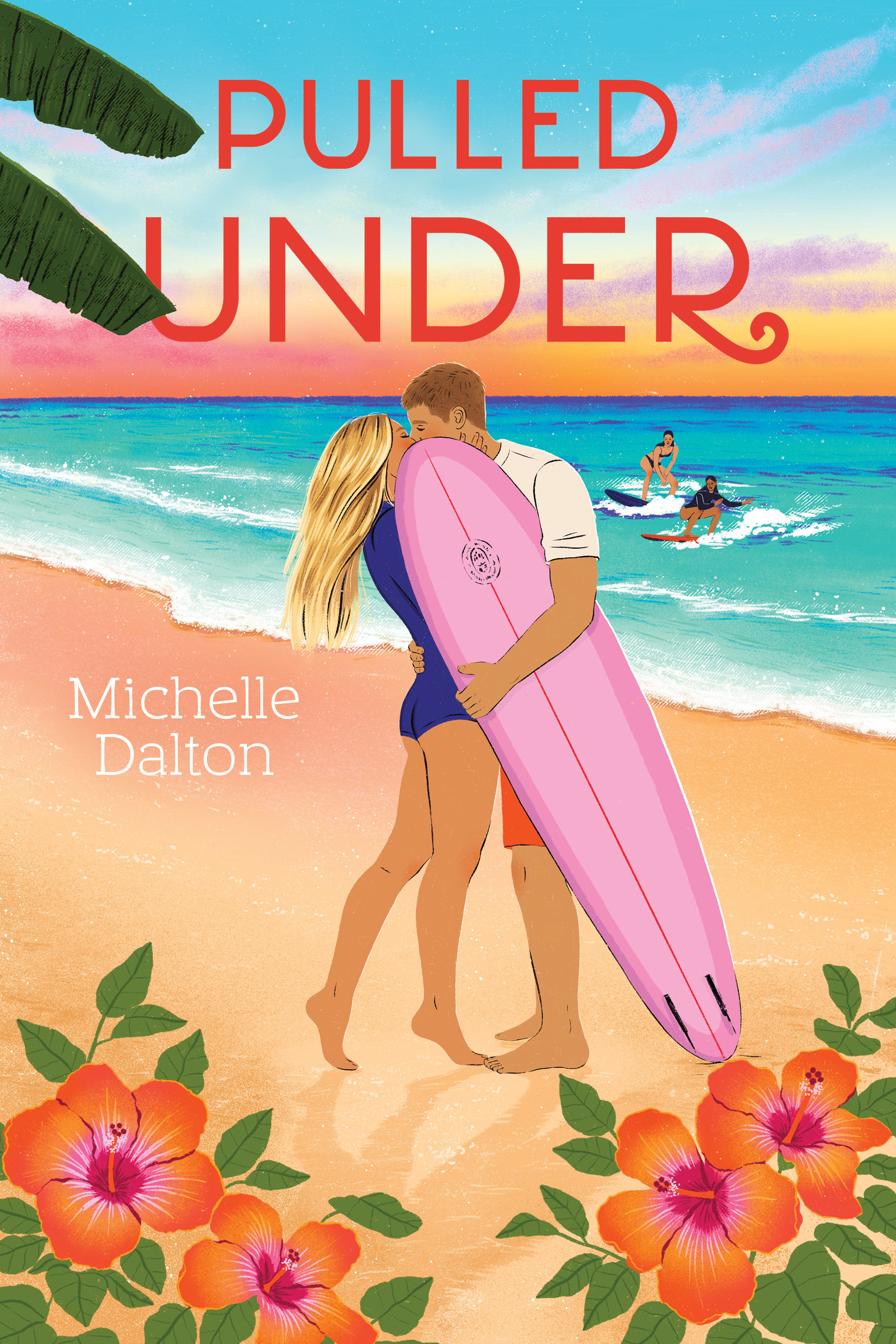 Perfect for fans of The Summer I Turned Pretty, this swoon-worthy young adult romance follows a shy teen and an attractive beach town tourist on their summer of love—now with a beautiful new look!
In the small town of Pearl Beach, Florida, Izzy Lucas needs only her surfboard and the water to be completely happy. She wants nothing to do with parties, popularity contests, or showing her face around the clichéd touristy hangouts. Izzy's tight group of coworkers at the local surf shop have tried relentlessly to break shy Izzy out of her (sea)shell. But Izzy isn't interested…until the day Ben Barker walks into the store.
Ben's from the city. He's cute, charming, and wants her help adjusting to beach town culture. As the weeks of surfing lessons and pizza shack visits fly by, Izzy and Ben realize their attraction goes beyond mere friendship. But Ben is only in town for three months, and Izzy wonders if this amazing guy is worth stepping out of her comfort zone for what might be the perfect summer romance—or her first heartbreak.
–

–
Four gay teens in Texas have the summer of their lives while discovering important truths about realness, belonging, and friendship in this joyful young adult contemporary novel for fans of Adam Silvera and Becky Albertalli.

Mac has never really felt like he belonged. Definitely not at home—his dad's politics and toxic masculinity make a real connection impossible. He thought he fit in on the baseball team, but that's only because he was pretending to be someone he wasn't. Finding his first gay friend, Cammy, was momentous; finally, he could be his authentic self around someone else. But as it turned out, not really. Cammy could be cruel, and his "advice" often came off way harsh.

And then, Mac meets Flor, who shows him that you can be both fierce and kind, and Mikey, who is superhot and might maybe think the same about him. Over the course of one hot, life-changing summer, Mac will stand face-to-face with desire, betrayal, and letting go of shame, which will lead to some huge discoveries about the realness of truly belonging.

Told in Mac's infectious, joyful, gay AF voice, Hot Boy Summer serves a tale as important as hope itself: four gay teens doing what they can to connect and have the fiercest summer of their lives. New friendships will be forged, hot boys will be kissed…and girl, the toxic will be detoxed.
–
–
---
Additional Cover Reveals
---
They fell for each other in just twenty-four hours. Now Rowan and Neil embark on a long-distance relationship during their first year of college in this romantic, dual points of view sequel to Today Tonight Tomorrow.

When longtime rivals Rowan Roth and Neil McNair confessed their feelings on the last day of senior year, they knew they'd only have a couple months together before they left for college. Now summer is over, and they're determined to make their relationship work as they begin school in different states.

In Boston, Rowan is eager to be among other aspiring novelists, learning from a creative writing professor she adores. She's just not sure why she suddenly can't seem to find her voice.

In New York, Neil embraces the chaos of the city, clicking with a new friend group more easily than he anticipated. But when his past refuses to leave him alone, he doesn't know how to handle his rapidly changing mental health—or how to talk about it with the girl he loves.

Over a year of late-night phone calls, weekend visits, and East Coast adventures, Rowan and Neil fall for each other again and again as they grapple with the uncertainty of their new lives. They've spent so many years at odds with each other—now that they're finally on the same team, what does the future hold for them?
–
–