Olivia Rodrigo's seminal teenage angst masterpiece SOUR is half an hour of pure feels. To accompany SOUR on repeat, we have a book pairing for each song on the album!
Books to Read While Listening to Olivia Rodrigo's SOUR Album on Repeat
God, it's brutal out here—is pretty much an apt summary of any coming-of-age story, but Permanent Record's college drop-out protagonist Pablo Rind would find this line especially resonant. He would've never guessed that an unexpected run-in with a pop star in a bodega in the middle of the night would result in a real, deep connection. But even more unexpected is the pain and struggle of maintaining this connection when they're worlds apart, both metaphorically and geographically.
2. "traitor" – Blood Like Magic by Liselle Sambury
Betrayal is at the center of "traitor," and it's also at the center of Liselle Sambury's Blood Like Magic, a rich, dark urban fantasy about Voya, a teen witch who is given a horrifying task: sacrificing her first love to save her family's magic. The problem is, she's never been in love. She'll have to find the perfect guy before she can kill him. This one is a must-read, because Voya isn't the only traitor in this thrilling page-turner.
Olivia really captures ~heartbreak~ in her viral hit "driver's license." This song takes us back to our first heartbreak, our last heartbreak, our heartbreak that hasn't even happened yet… As a companion and a salve to this song, we have A Cuban Girl's Guide to Tea and Tomorrow. After a series of heartbreaks leaves Lila Reyes' post-grad summer in shambles, her parents ship her off to the English countryside to recuperate. Although Lila is initially apprehensive, the picturesque town—and its people—find a way into Lila's heart, and a new future begins to form in Lila's mind.
4. "1 step forward, 3 steps back" – Chasing Lucky by Jenn Bennett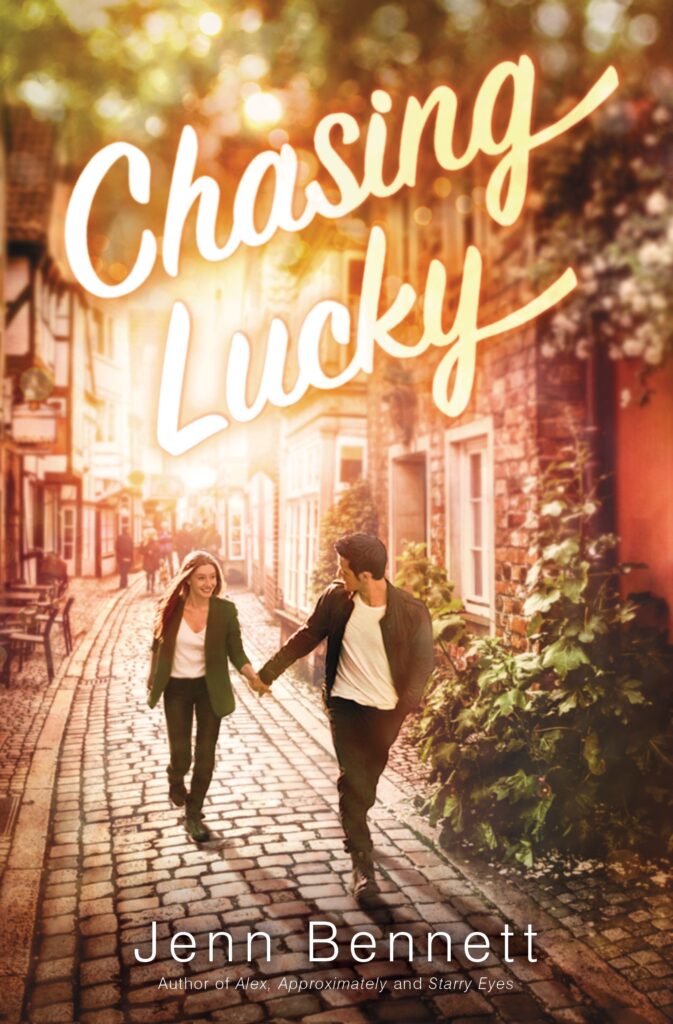 "1 step forward, 3 steps back" is a song for those frustrating hot and cold relationships that you're probably better off leaving behind. But if you're looking for happy ending, you should read Chasing Lucky. Lucky and Josie used to be best friends, but then Josie left town and everything changed. Now Josie is back and Lucky makes it clear he wants nothing to do with her. Then, Lucky takes the fall for Josie's impulsive mistake, forcing Josie to question what she knows about Lucky and their relationship.
Nash from What I Like About You DEFINITELY gets déjà vu, but it's not exactly his fault. While sparks are flying with new girl Halle Levitt, he's always had a crush on his longtime virtual best friend and fellow book blogger Kels. But it turns out his longtime virtual best friend Kels IS Halle Levitt. Can a love triangle have only two people in it?
6. "good 4 u" – Wings of Shadow by Nicki Pau Preto
We're pairing the snarky break-up banger "good 4 u" with Nicki Pau Preto's Wings of Shadow, because the only thing more explosive than a break-up of a then-secret-but-now-public relationship between two teen Disney idols is a break-up between orphaned sisters… who then have to go to war with each other. Plus, there are phoenixes involved. Don't miss this series conclusion to the Crown of Feathers trilogy!
This song reaches deep into your soul and calls on the universal desire to be enough for the people around you. Sometimes that means changing yourself in order to meet their standards, even when we know we shouldn't. In Kind of Sort of Fine by Spencer Hall, Haley and Lewis also struggle with wanting to be someone other than who they are in order to stand out and feel good about themselves, and the book explores how becoming that person can sometimes be detrimental to you in the long run.
There's a specific brand of pain that comes with seeing the person you have feelings for go after someone else, and Olivia Rodrigo captures it perfectly in this song. Love can be complicated, and no matter how much you care about someone, it's hard to root for them to end up with someone other than yourself. In When You Were Mine, Rosaline has to watch as the boy she loves, Rob, is swept off his feet by someone else—and worse, it's her old best friend, Juliet.
In this song, Olivia explores the very real struggle of comparing yourself to others. In How Moon Fuentez Fell in Love with the Universe, Moon relates all too well considering her twin sister is rocketing to social media stardom while Moon has accepted her fate as the ugly, unwanted sister hidden in the background. But Moon soon starts to question if that's really her destiny after all…
This is THE song for the lovers-to-enemies trope. To fall in love with someone and to put everything on the line for them… only for them to turn around and betray you? And even then, to still yearn for them despite everything? These Violent Delights' Roma and Juliette are extremely familiar with this as they are heirs to rival gangs—and they were once in love, before Roma betrayed Juliette in the worst way possible. Yet neither can deny the attraction that exists between them when they secretly team up to save Shanghai from a monster hidden in the shadows.
11. "hope ur ok" – The Sky Blues by Robbie Couch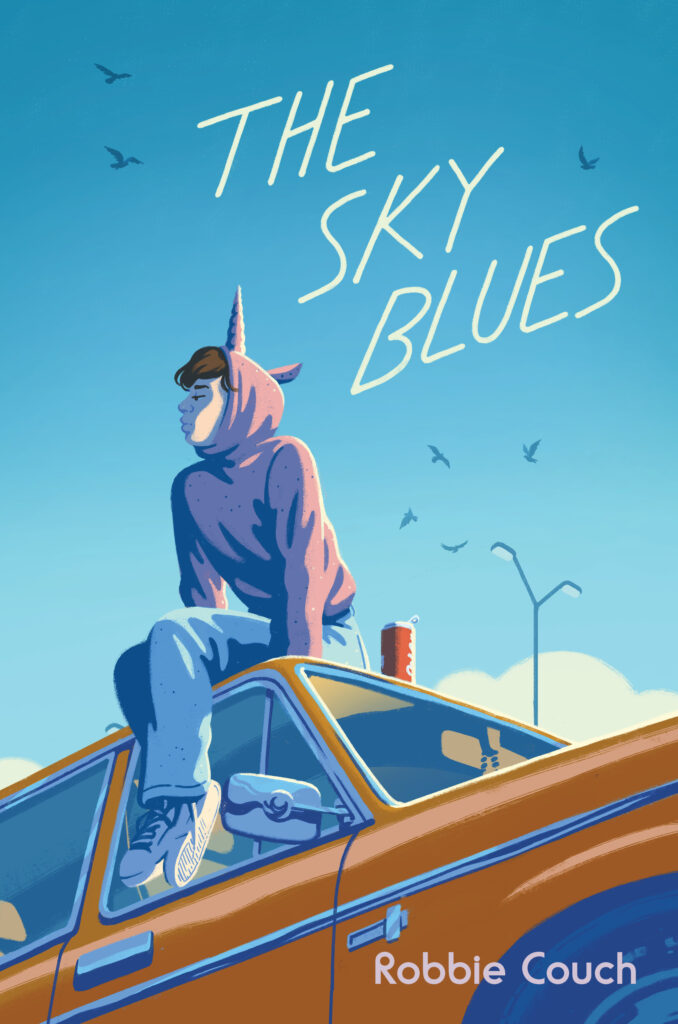 This is inarguably one of the most powerful songs on the album, reminiscing on Olivia's old friends who are a part of the LGBTQ+ community. This song commends them for being courageous enough to unlearn all of the hatred projected upon them by those around them. In The Sky Blues, Sky shows a similar brand of courage in the face of homophobia by choosing to fight back against an anonymous hacker and plan the gayest promposal his small town has ever seen, straying true to who he is.