In addition to dancing in a storm in your best dress, and playing both the queen bee AND the girl-next-door in your love story fantasy, read these books to dive back into Taylor Swift's Fearless Era (Taylor's Version).
The Best Books to Read While Listening to Fearless (Taylor's Version) On Repeat
Bao and Linh are destined to be enemies because of their parents' rival pho restaurants, but when their paths unexpectedly cross, they find themselves undeniably drawn to each other. The closer they get, the more they realize they need each other. A book about the partners in life that can make your braver, and the courage you need to pursue your dreams, Loan Le's A Pho Love Story is a perfect pair to Taylor's titular track, "Fearless."
2. "Fifteen" — Virtually Yours by Sarvenaz Tash
It's her freshman year, and she's gonna be here in the next four years in this town… except Virtually Yours' Mariam Vakilian is not fifteen, she's eighteen, and it's her freshman year of college at NYU. But Mariam knows a little bit about boys changing their mind—her high school sweetheart Caleb broke up with her five months ago. Now she's turning to a new virtual reality dating service to get back in the game, but things begin to get spicy when one of her three matches is none other than Caleb himself.
Taylor gave new power to Shakespeare's Romeo and Juliet with her happily-ever-after twist to the classic tale in "Love Story." Chloe Gong also rejuvenates the story of these famous star-crossed lovers in These Violent Delights—but with more violence, more intrigue, and the waning possibility of a happy ending. In this thrilling retelling set in 1920s Shanghai, Roma and Juliette are the heirs to rival gangs who must team-up to investigate a fantastical monster threatening their city.
For this song about trying to convince your local golden boy to choose you, we have Lynn Painter's Better Than the Movies, a book about hopeless romantic Liz Buxbaum attempting to secure a promposal from her childhood crush, Michael, who has just moved back to town. Only issue? Michael still sees her as "Little Liz," and seems to have caught the attention of the most popular girl in school. Liz's only option is to enlist the help of her popular but annoying next door neighbor, Wes.
Fearless is all about dreaming of happily-ever-afters—and mourning the moments when your vision of a fairytale ending is shattered. Taylor's "White Horse" is the clearest encapsulation of the latter feeling, and the romantic tragedy When You Were Mine fits the bill as well. Fittingly, this is another play on Romeo and Juliet, but it's told from the point of view of Romeo's first love. Rosaline knows that she and Rob are destined to be together. But then Juliet moves back to town.
The girl-next-door on the marching band. The queen bee cheerleader with a convertible. And a boy-next-door football star love interest who just doesn't know better (but figures it out in the end). "You Belong with Me" brings iconic high school archetypes to life in a way that somehow cuts to the heart. For another high school story that leans deeply into stereotypes but is still deeply resonant, read Bridget-Jones-Diary-esque Confessions of a High School Disaster. Chloe Snow is also in love with a guy who has a girlfriend, and Taylor would surely approve of the romantic coming-of-age hijinks that ensue.
Both "Breathe" and A Cuban Girl's Guide to Tea and Tomorrow are about coming to terms with loss. While Taylor's loss seems to be of a significant other, Lila Reyes' story begins with every plan she had for her life falling apart. Instead of moving in with her best friend, working in her abuela's panaderia, and living happily-ever-after with her boyfriend, Lila loses it all and is shipped off to dreary England to reset. Lila is living her personal nightmare—but as she gets to know Winchester (and its people), a new future begins to take root in her heart.
8. "Tell Me Why" — SLAY by Brittney Morris
Kiera is a Black honors student at Jefferson Academy, a hard-working daughter, a loving girlfriend, and secretly, the developer behind the popular Nubian MRPG, SLAY. She handles everything with grace, including her boyfriend's insistence that video games are responsible for the "downfall of Black men." But when an in-game dispute results in a murder and SLAY is labeled as racist and exclusionist, Kiera's balancing act begins to crumble, and she must take a page out of Taylor's "Tell Me Why" by standing up for herself.
9. "You're Not Sorry" — Wings of Shadow by Nicki Pau Preto
Another song about being fed up, "You're Not Sorry," is a great match to Nicki Pau Preto's Crown of Feathers series which begins with orphan Veronyka setting out on her own after a shocking betrayal from her sister, Val. Veronyka is determined to find the Phoenix Riders, become one of them, and survive outside of the controlling grip of her sister. But as the series unfolds, Val reveals a number of truths that not only shake Veronyka's world, but also threaten the realm. Veronyka and Val's conflict comes to a head in the epic series finale: Wings of Shadow.
When you just can't let go of that old (potentially toxic) relationship, even though your new relationship is perfect on paper, you listen to "The Way I Loved You." Or, you could read Jenny Han's We'll Always Have Summer. Belly chose Jeremiah years ago. Jeremiah, who she's always loved. Jeremiah, who has always known Belly is the girl for him. Conrad may have been her first love, but he let her go time and time again. Yet she can't seem to shake Conrad, especially after Jeremiah asks her to make their relationship forever.
In the face of a sudden break-up, Taylor Swift wrote a Grammy-award-winning album packed with bangers like "Forever & Always" about the feelings of a sudden break-up. In the face of the sudden break-up in Mary McCoy's Indestructible Object, laser-focused sound tech extraordinaire Lee begins a new podcast: "Objects of Destruction," where she investigates whether love actually exists. But as she dives into the love stories around her, Lee begins to realize that she's the one who's been holding love at arm's length—especially when she begins to fall for someone new.
12. "The Best Day" — Love & Olives by Jenna Evans Welch
Love & Olives' Liv Varanakis once had the type of parent-child relationship Taylor sings about in "The Best Day"—but when Liv was eight her father left her family for Greece. All Liv has of him is the box of things he left behind, some fond memories of their shared love of Atlantis, and a plethora of questions. Then Liv receives a postcard from her father explaining that he's working on a documentary about Atlantis, and before she knows it, Liv is touching down in gorgeous Santorini, expected to reconnect with a man she hasn't seen in ten years.
13. "Change" — The Sky Blues by Robbie Couch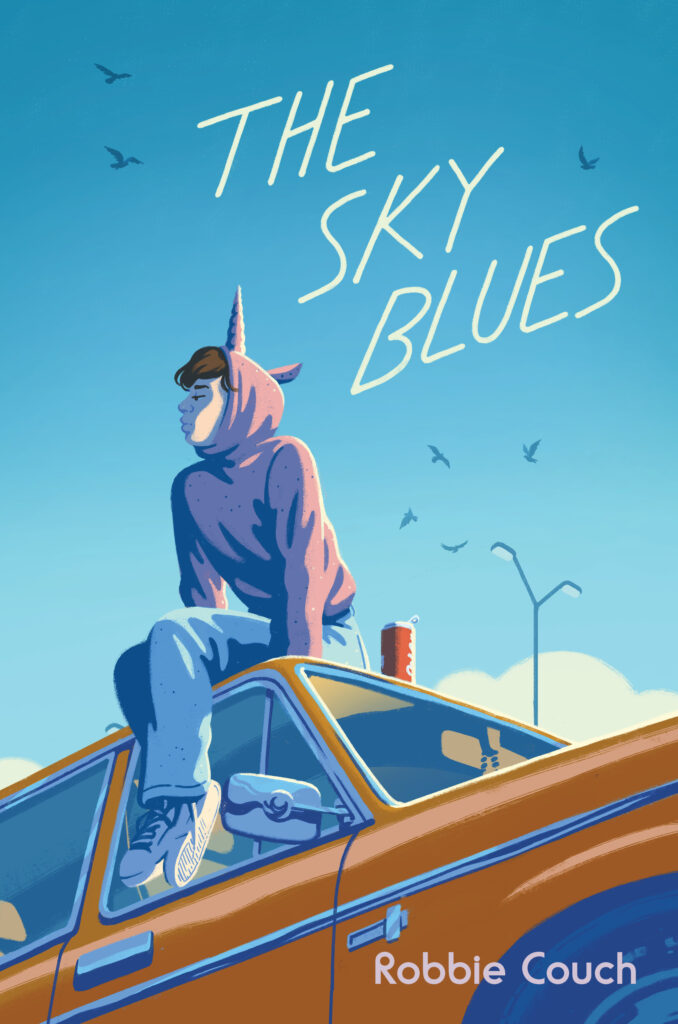 "Change" is a bright anthem about a coming revolution, and Robbie Couch's The Sky Blues is just the book to go with it. In Sky Baker's small town, it's always been easier for him to be invisible rather than himself. But it's senior year and Sky is determined to use the thirty days before prom to plan the gayest loud and proud promposal ever. Then Sky's plans are leaked through a homophobic e-blast, and Sky's prepared to skip town altogether—until his friends decide to turn his thirty-day promposal countdown into a school-wide hunt to expose the e-blast perpetrator.
The electric feeling of the height of a crush is captured perfectly both in Taylor's "Jump Then Fall" and Sandhya Menon's When Dimple Met Rishi, a hate-to-love romance about an ambitious coding whiz and an artistic hopeless romantic whose parents set them up.
15. "Untouchable" — In Deeper Waters by F.T. Lukens
The infatuation Taylor sings about in (her cover of) "Untouchable" is definitely what Prince Tal feels in F.T. Lukens' In Deeper Waters. Though Athlen is a prisoner on Tal's ship, Tal feels an intense connection with the mysterious rogue—so he's quite affected when Athlen leaps overboard and disappears. Tal is certain that Athlen could not have survived the open ocean, so he's surprised when he runs into an unfazed Athlen days later on dry land. Before Tal has a chance to truly question Athlen, Tal is kidnapped by pirates, and Athlen may be his only hope for rescue.
16. "Forever & Always (Piano Version)" — All This Time by Mikki Daughtry and Rachael Lippincott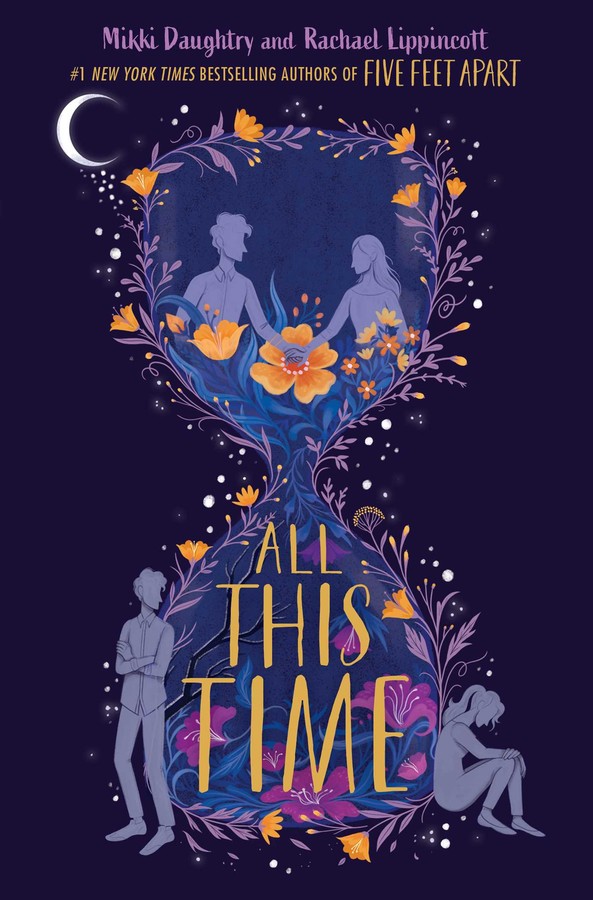 Again, but sadder, said Taylor when she wrote the piano version of "Forever & Always." So for this one, we have another book that begins with a sudden break-up, with some added layers of devastation. From the team behind Five Feet Apart comes All This Time. On the night of graduation, Kyle's high school girlfriend Kimberly breaks up with him and his entire world is upended—literally—because on their way home, their car crashes, and when he awakes, Kimberly is dead.
17. "Come in with the Rain" — Turtle Under Ice by Juleah del Rosario
To go with this song about being tired of fighting for the person you love, we have the gripping novel-in-verse Turtle Under Ice. Ever since her mother died a few years ago, Rowena and her sister Ariana have drifted into their own corners of the world, each figuring out how to cope without their mother separately. But then Ariana disappears, and Rowena must grapple with all the questions of grief, identity, and guilt that she left in her wake, hoping that navigating these questions will lead her to her sister.
18. "Superstar" — Shine by Jessica Jung
You know the feel when your guy is also a teen heartthrob that everyone is obsessed with? No? Maybe not all of us can relate first-hand to Taylor Swift's "Superstar" (though a girl can dream), but Shine's Rachel Kim definitely can. Her guy happens to be K-Pop sensation Jason Lee. But she has bigger problems than his adoring fans. Rachel is a trainee at DB entertainment, and according to DB's rules, she is absolutely not allowed to date.
19. "The Other Side of the Door" — Starry Eyes by Jenn Bennett
In "The Other Side of the Door," Taylor admits that despite her claims during a heated fight, she's still very much in love. For more stories about pairs that fight as passionately as they love, you should look to Jenn Bennett, the queen of second chance hate-to-love romances. In Starry Eyes, ex-best friends Zorie and Lennon stopped talking after homecoming last year. But after a series of unfortunate of events, the two of them find themselves stranded in the California wilderness together, with nothing to do but face each other and everything that happened between them.
"Today Was a Fairytale" is a snapshot of a perfect date, capturing all its beautiful banal magic. Always and Forever, Lara Jean, the third in Jenny Han's To All the Boys series, is also about trying to hold onto the magic of a perfect young relationship. Lara Jean couldn't be happier in her life at home, with her high school friends, and with Peter. But it's senior year and change is unavoidably on the horizon. How can LJ prepare for her future when it means letting go of her blissful present?
The complicated and sometimes toxic forbidden love explored the enthralling contemporary novel Together We Got Fire is all about the type of feelings Taylor sings about "You All Over Me"—the ones that you know you are better off without, but you can't seem to let go of.
We missed snarky Taylor, and she flexes her full powers in "Mr. Perfectly Fine," a song about a good for nothing ex who has moved on and left you broken-hearted. Like Taylor in this song, My Summer of Love and Misfortune's Iris Wang begins her journey with an ugly romantic revelation: her boyfriend is cheating on her—but this and a number of other reality checks lands her in a Beijing for a summer, where she can lose herself in high society glamour, realign her life, and maybe find herself through the melee.
23. "We Were Happy" — Permanent Record by Mary H.K. Choi
When Pablo and Leanna meet at a bodega at 5:00 AM, their connection is immediate, and despite the fact that Pablo is a lost college drop-out and Leanna is a pop juggernaut on the rise, it seems at first that their love will defy all expectations. But of course, because we're comparing Permanent Record to "We Were Happy," we know that that's not where the story ends. Pablo and Leanna must navigate their relationship as their lives become increasingly complicated and the gap between their worlds continues to widen.
24. "That's When" — Chasing Lucky by Jenn Bennett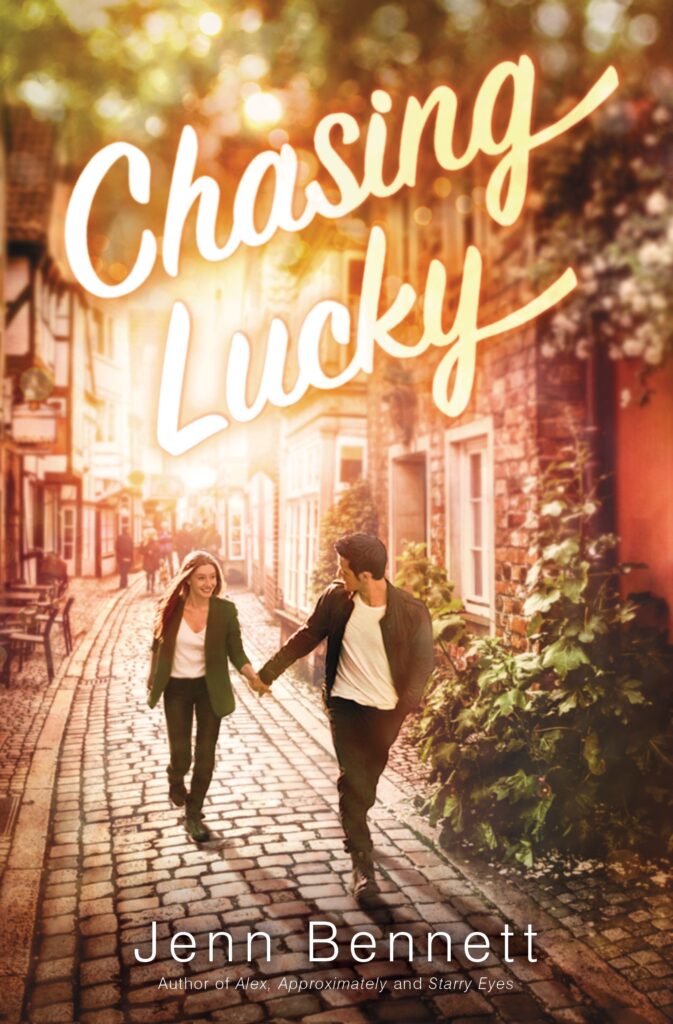 We're tapping in Jenn Bennett again for this feel-good song about ex-lovers who have found their way back to each other. Lucky and Jodie in Chasing Lucky were once inseparable—until Jodie left town. Now Jodie is back and Lucky wants nothing to do with her. But when an emotional act of revenge lands Josie in some big time trouble, Lucky takes the fall for her, and "That's When" things get interesting…
In Rachel Lynn Solomon's We Can't Keep Meeting Like This, Quinn Berkowitz has known Tarek Mansour her whole life, as their families have been in the wedding business together for years, and last Summer, Quinn finally worked up the nerve to confess her feelings for Tarek, only for Tarek to leave for college without responding. So when another summer of weddings rolls along and Tarek is back in town acting like nothing ever happened—well let's just say Quinn is going to be blasting "Don't You" non-stop.
26. "Bye Bye Baby" — Road Tripped by Pete Hautman
Taylor grapples with letting go of a lost love in "Bye Bye Baby." Similarly, when Stiggy's girlfriend in Road Tripped ghosts him (and everything else in his precarious life seems to fall apart), Stiggy literally says bye bye—by hitting the road armed with his mom's credit card, a tourist map of Great River Road, and his dad's car.