Sci Fi Books for Teens You Should Definitely Read ASAP
Not too long ago, if someone asked me if I liked sci fi novels my immediate reaction would be no. However, after reading the books on this list and LOVING all of them, I had to change my answer. I LOVE sci fi and it might be my new favorite genre. Whether you are a hardcore sci fi lover, or just starting out like I am, you don't want to miss these sci fi books for teens.
1. Sky Without Stars by Jessica Brody and Joanne Rendell
We're starting this list of sci fi books for teens off strong with an epic sci fi reimagining of Les Misérables. A Thief, a Guardian, and an Officer become the unlikely heroes of a planet on the brink of revolution. Romance and emotions rise as Chatine, Marcellus, and Alouette's lives and destinies collide. Together, they just might be the key to shaping the future of their planet, Laterre. Once you finish this book, check out the sequels Between Burning Worlds and Suns Will Rise!
Westworld meets Warcross in this high-stakes, dizzyingly smart sci fi book about a teen girl navigating an afterlife in which she must defeat an AI entity intent on destroying humanity, from award-winning author Akemi Dawn Bowman. After you've read The Infinity Courts, read the sequel, The Genesis Wars!
The Handmaid's Tale meets Westworld in Suzanne Young's new book, Girls with Sharp Sticks. The carefully controlled existence of a group of girls at an elite boarding school may not be quite as it appears to be. As Mena and her friends uncover the dark secrets of what's actually happening – and who they really are – the students of Innovations Academy will learn to fight back. Love this book and want more? Check out the sequels Girls with Razor Hearts and Girls with Rebel Souls.
Kenzie, a prison-guard-in-training, who is taken hostage by the superpowered criminal teens of the Sanctuary space station—only to have to band together with them when the station is attacked by mysterious creatures.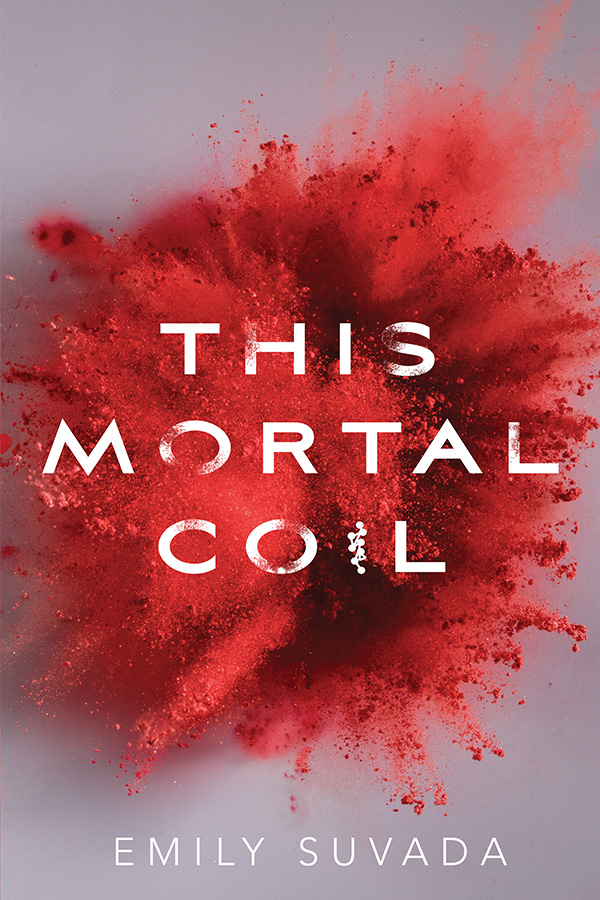 In this gripping debut novel, seventeen-year-old Cat must use her gene-hacking skills to decode her late father's message concealing a vaccine to a horrifying plague. I absolutely love this book and any time someone asks me for book recs of sci fi books for teens, this is the first one I mention.
Red Queen meets The Hunger Games in this epic novel about what happens when a senator's daughter is summoned to the galactic court as a hostage, but she's really the galaxy's most dangerous weapon in disguise. Do you need more than this perfect tagline? When you're done make sure you check out the other two books in the trilogy: The Empress and The Nemesis.
7. Scythe by Neal Shusterman
When it comes to sci fi books for teens, Neal Shusterman is a master of the field and his Arc of a Scythe series is definitely one you don't want to miss. A world with no hunger, no disease, no war, no misery: humanity has conquered all those things, and has even conquered death. Only Scythes can end life and this book follows the journey of two teenagers chosen to be Scythe apprentices. Once you've read this book it'll be impossible to stop from reading Thunderhead and The Toll.
8. Want by Cindy Pon
Set in a near-future Taipei plagued by pollution, Jason Zhou and his friends will do anything to save their city. Don't miss the sequel, Ruse!
To escape execution for a crime she didn't commit, sixteen-year-old Sev is forced to run away from the only home she's ever known in this exciting post-apocalyptic debut novel from Caitlin Sangster.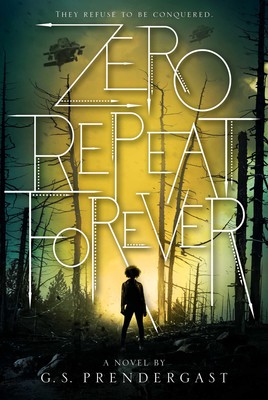 The 5th Wave meets Beauty and the Beast in this fast-paced and heart-stopping novel about an invasion of murderous creatures and one girl fighting for her life at the end of the world. Check out the sequel too!
11. The Program series by Suzanne Young
In this "gripping tale for lovers of dystopian romance", true feelings are forbidden, teen suicide is an epidemic, and the only solution is The Program. The Program series concludes with The Complication, so you won't have to wait long to find out what happens. Better start reading now.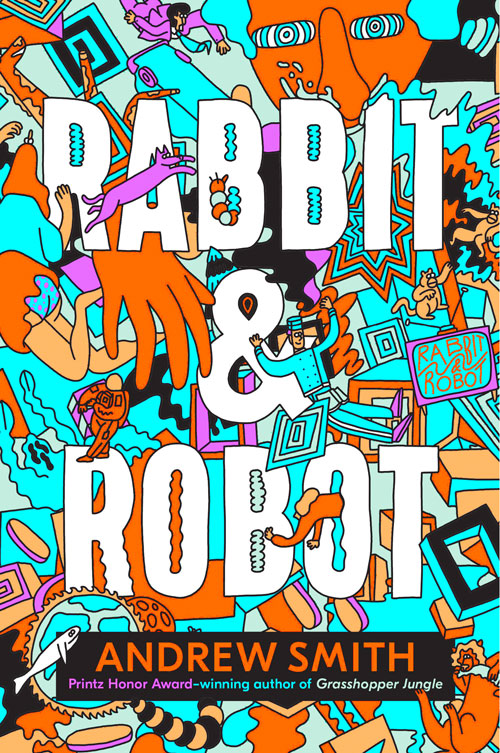 Told with Andrew Smith's signature dark humor, Rabbit & Robot tells the story of Cager Messer, a boy who's stranded on the Tennessee—his father's lunar-cruise utopia—with insane robots.
When Maia unexpectedly becomes the next Fire Effigy, she resists her new calling. A quiet girl with few friends and almost no family, she was much happier to admire the Effigies from afar. Never did she imagine having to master her ability to control fire, to protect innocent citizens from the Phantoms, or to try bringing together the other three Effigies.
This sequel to Grasshopper Jungle takes place sixteen years later after the army of six-foot-tall praying mantises sent Arek's family to live in a hole in the ground. Now Arek is ready to leave the hole for good. Believe me, you want to add this to your TBR because nothing says sci fi books for teens like fighting six-foot-tall grasshoppers, am I right?